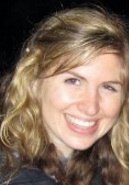 Erin R. Stolz
Education
B.S., Pennsylvania State University, 2006-2010, Psychology(Neuroscience)
B.A., Pennsylvania State University, 2010, Integrative Arts
Publication
Stolz, E., Pancholi, K. M., Goradia, D. D., Paul, S., Keshavan, M. S., Nimgoankar, V. L., & Prasad, K. M. (2012). Brain activation patterns during visual episodic memory processing among first-degree relatives of schizophrenia subjects. NeuroImage, 63, 1154-1161
Abstract
Stolz, E., Pancholi, K. M., Goradia, D. D., Paul, S., Keshavan, M. S., Nimgoankar, V. L., & Prasad, K. M. (2010). Brain activation patterns during visual episodic memory processing among first-degree relatives of schizophrenia subjects. Poster presented at the Society of Biological Psychiatry 65th Annual Conference, Louisiana.
Honors and Awards
Dean's List (Six Semesters), Pennsylvania State University
Employment Experience
Assessment and Referral Counselor, The Horsham Clinic, Ambler, PA.
Membership and Leadership
Phi Sigma Pi National Honors Fraternity, member (2007–2010) and Homecoming chair (2008)
Students Organizing the Multiple Arts, member (2006–2010) and Arts Crawl chair (2007–2009)